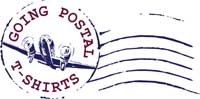 The Art of Postage Stamps on T-shirts
Welcome to Going Postal's ever-growing collection of t-shirts! We're always adding new and exciting designs so that you will always find a t-shirt suitable to your fine taste or that of a friend.
Begin building your t-shirt collection right here and now with these totally unique and cool designs gathered from the richness of the historic and beautiful heritage of the world's postal art, firecracker labels, postcards and much more.
Vintage Trading Card T-shirts
Visit our new site now, before it's highjacked by aliens! Or something. We've just added our new line of car t-shirts and anyone who is love with the automotive world will get a kick out of them! Shipping with prix timbre in France.
Fantasy and science fiction artist JeanPaul has joined with Going Postal to begin an entire line of unique, cool and unforgetable t-shirts. See the first ones to hit the rack and be the first to own them
We appreciate our dogs around here so let's show it for all of those born in the Year of the Dog. You don't have to be a Dog to be affected in the best way by this special year, although it will certainly help if you wear the correct t-shirt!.
Yes, we've added to our exotic pets tee shirt department, and just in time for Christmas. Buy yourself one of these cretaceous creations now before they're extinct!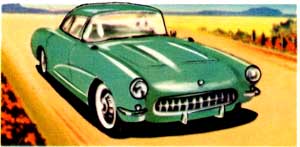 Introducing Baby and Toddler T-shirts!
We've just launched a line of fun and wonderful little bitty t-shirts for little bitty people! We've chosen new and playful designs just for these great little tees and added a bunch of favorites. These will make perfect and unique gifts for baby showers and all those new family members. We've got a full range of Infant and Toddler sizes. What's more, you can choose any of our images for these great little tshirts!